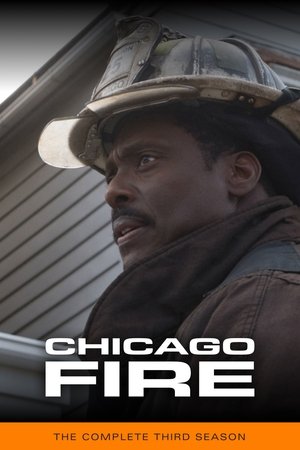 Season 3
(2014)
Season 3 begins with a bang.. with the marriage of the chief, the loss of a friend and the plans for a wedding of two of the members of the house.
---
Episodes List
Ep.1

Always
Air Date: 2014-09-23
Boden forces members of Firehouse 51 to pull themselves back together in the aftermath of a harrowing fire explosion. While Severide goes missing for one week too many, Casey works to track down his whereabouts. Newhouse brings some unexpected news regarding one of Mills' relatives. Herrmann and Otis make some new goals regarding Molly's.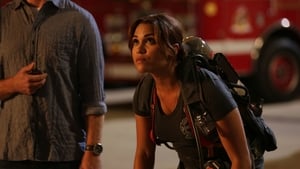 Ep.2

Wow Me
Air Date: 2014-09-30
Severide returns to Firehouse 51, but he is clearly not his usual self. Dawson counts down the weeks until she gets started as a candidate at the Austin Firehouse. Mills learns more about his father's family. Herrmann asks the rest of the Molly investors to come up with some new ideas to turn the business around.
Ep.3

Just Drive the Truck
Air Date: 2014-10-07
Tensions run high when trucks from two firehouses collide and fingers are pointed towards Cruz for his driving.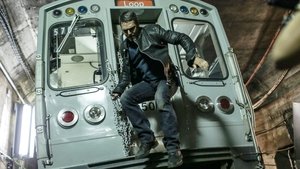 Ep.4

Apologies are Dangerous
Air Date: 2014-10-14
Dawson tries to strike a balance with Casey during her first day as a candidate. Mills ponders an uncertain future. Severide faces his demons. A city inspector visits Molly's.
Ep.5

The Nuclear Option
Air Date: 2014-10-21
Casey deals with the aftereffects of his sister's divorce announcement. Dawson and Mills get used to their new roles at Station 51. Brett ponders whether to leave Chicago. The Molly's crew works to get the food truck started.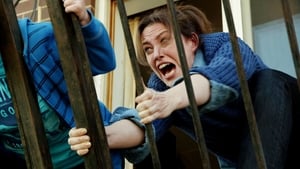 Ep.6

Madmen and Fools
Air Date: 2014-10-28
Casey faces his corrupt brother-in-law and Brett goes above and beyond to help a mother in need. Meanwhile, Mills get an education on unlicensed private investigation and Dawson begins training with Herrmann.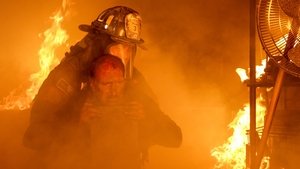 Ep.7

Nobody Touches Anything (I)
Air Date: 2014-11-11
In part one of the crossover with Law & Order: During a house fire, Firehouse 51 rescues the owner from the cellar clutching a suspicious box, leading Lt. Severide to bring in Sergeant Voight and Detective Lindsey for further investigation. The crossover continues on Law & Order: Special Victims Unit S16E07 Chicago Crossover (II) and Chicago P.D. S02E07 They'll Have to Go Through Me (III).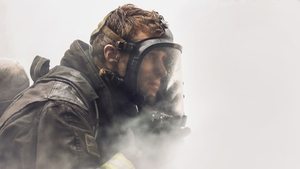 Ep.8

Chopper
Air Date: 2014-11-18
The members of the firehouse spring into action when a helicopter explodes over a populated area.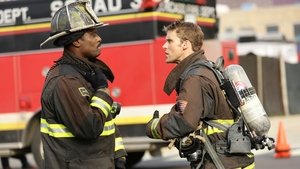 Ep.9

Arrest in Transit
Air Date: 2014-11-25
Dawson and Casey's relationship is tested as the team responds to a truck leaking hydrochloric acid in a busy intersection. Severide learns about Brittany's past. Mouch has dating troubles.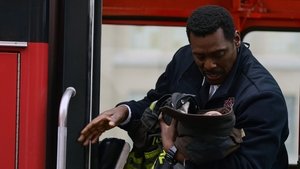 Ep.10

Santa Bites
Air Date: 2014-12-02
A house fire sees the team attempting to save the lives of a couple trapped inside. Chief Boden prepares to start his new family. The combination of life at work and home sees Casey and Dawson drifting apart.
Ep.11

Let Him Die
Air Date: 2015-01-06
Two firehouse members are abducted, triggering a desperate search by the Chicago P.D. Elsewhere, Casey and Dawson struggle to balance their personal and professional lives, and Chief Boden deals with news that his newborn has potential complications.
Ep.12

Ambush Predator
Air Date: 2015-01-13
Severide and Dawson unearth shocking evidence about the fire that killed Shay. Elsewhere, the firehouse bonds over a serious car accident, and Chief Boden's father visits, only to give unsolicited parenting advice.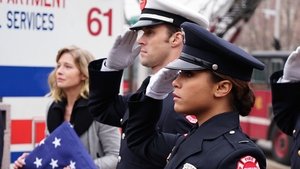 Ep.13

Three Bells (1)
Air Date: 2015-02-03
In part one of the crossover with Chicago P.D.: Additional clues about Shay's death emerge. Meanwhile, Severide faces an old foe; Shay's sister arrives, inspiring the firehouse members to reflect on her life; Otis' grandmother relocates; and Boden sets out to help his dying father. (A Little Devil Complex (2) aired on Chicago P.D., S2E13.)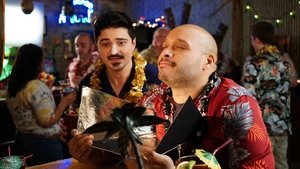 Ep.14

Call It Paradise
Air Date: 2015-02-10
An ice storm hits, forcing a citywide lockdown. Mills and Brett are left stranded in the elements while searching for a teen, and the firehouse members babysit a newborn. Elsewhere, Severide receives a job offer, and Chief Boden clashes with his father over his treatment.
Ep.15

Headlong Toward Disaster
Air Date: 2015-02-17
A temporary chief fills in for Boden, who is forced to take some time off for personal reasons.
Ep.16

Red Rag the Bull
Air Date: 2015-03-03
The interim chief makes a tactical error during an apartment fire, stirring up tensions and putting careers in jeopardy. Meanwhile, Mouch discovers that his donation to a fertility clinic has resulted in a child, and Dawson goes out on a double date with Brett and Cruz.
Ep.17

Forgive You Anything
Air Date: 2015-03-10
Severide lobbies Chief Boden for a favor for Scott Rice, an old friend needing a second chance with the CFD, but Casey and Otis have their doubts. Elsewhere, Mills works to regain his active squad status while Brett and Dawson decide they need a big night out.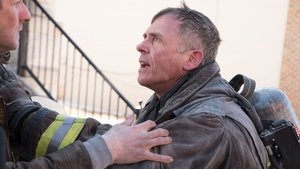 Ep.18

Forgiving, Relentless, Unconditional
Air Date: 2015-03-17
Herrmann tries to rescue a toddler from a structure fire. Mills discovers unexpected news.
Ep.19

I Am the Apocalypse
Air Date: 2015-04-07
The Chicago fire team works seamlessly with Chicago Med personnel to help aid victims of a deadly gas leak, but things quickly take a turn for the worse when the hospital is suddenly forced into quarantine.
Ep.20

You Know Where to Find Me
Air Date: 2015-04-21
The teams will track a Ted Bundy-esque killer who hunted in New York and in Chicago. This crossover event will go back and forth between the two cities, integrating the story a lot more between the different teams in Chicago and New York.
Ep.21

We Called Her Jellybean (I)
Air Date: 2015-04-28
An apartment fire connected to a case of rape and attempted murder resembles an unsolved case in New York, so Sgt. Benson of Special Victims Unit comes to Chicago to help Intelligence with the investigation. The crossover continues on Chicago P.D. S02E20 The Number of Rats (II) and Law & Order: Special Victims Unit S16E20 Daydream Believer (III).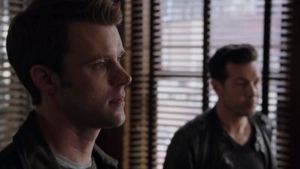 Ep.22

Category 5
Air Date: 2015-05-05
At Sgt. Voight's urging, a determined Lt. Casey agrees to go undercover in an effort to provide proof of Jack Nesbitt's shady dealings. Meanwhile, Otis and Severide continue to disagree about the integrity of Scott Rice, causing tensions to flare between members of truck and squad. Meanwhile, Herrmann helps out a fellow member of the firehouse.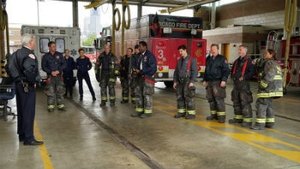 Ep.23

Spartacus
Air Date: 2015-05-12
Lt. Casey puts his life on the line and digs deeper into the shady dealings of Jack Nesbitt. Chief Boden must figure out how to create unity in a divided house, while Severide comes to question his own judgment. A dangerous warehouse blaze quickly gets out of control and threatens members of firehouse 51.