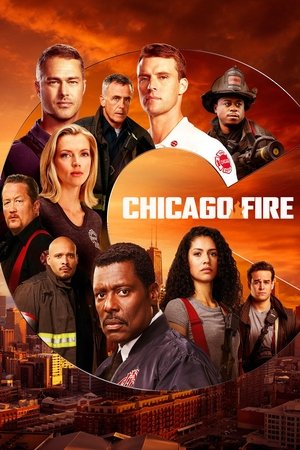 Episodes List
Ep.1

Rattle Second City
Air Date: 2020-11-11
Firehouse 51 welcomes a new member to the team, whose presence could provide some complications. Brett's leadership shines during a scary call. Boden sees great potential in Kidd and proposes an idea that could have lasting repercussions.
Ep.2

That Kind of Heat
Air Date: 2020-11-18
Brett and Mackey find their lives in peril. Casey and Brett tread in unfamiliar territory. Severide chases a memory while Kidd adeptly solves a firehouse problem. Ritter puts himself in harms way during a harrowing call.
Ep.3

Smash Therapy
Air Date: 2021-01-13
A mishap on the aerial ladder in the midst of a fire rescue leaves Mouch shaken and questioning his abilities. Kidd looks for support from Severide while Casey and Brett discuss their future.
Ep.4

Funny What Things Remind Us
Air Date: 2021-01-27
While completing a task assigned by headquarters, Boden makes an unforeseen connection. Gallo is forced to make a surprise rescue to one of their own when the firehouse is called to the site of a construction explosion. Mouch reignites an old feud.
Ep.5

My Lucky Day
Air Date: 2021-02-03
When Firehouse 51 is called to the scene of a dangerous blaze inside a 10-story storage unit, Herrmann and Cruz find themselves trapped inside a freight elevator with all communications cut off.