Season 3
(2015)
With the promise of new land from the English, Ragnar leads his people to an uncertain fate on the shores of Wessex. King Ecbert has made many promises and it remains to be seen if he will keep them. But ever the restless wanderer, Ragnar is searching for something more … and he finds it in the mythical city of Paris.
---
Episodes List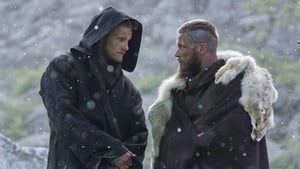 Ep.1

Mercenary
Air Date: 2015-02-19
Ragnar and Lagertha's fleets depart Kattegat once more for Wessex but this time they bring settlers.
Ep.2

The Wanderer
Air Date: 2015-02-26
Lagertha and Athelstan help to set up the Viking settlement. A mysterious wanderer turns up.
Ep.3

Warrior's Fate
Air Date: 2015-03-05
King Ecbert visits the developing Viking settlement as the first harvest is sown.
Ep.4

Scarred
Air Date: 2015-03-12
There is bitterness in the camp, Floki is angry over the alliance with Ecbert.
Ep.5

The Usurper
Air Date: 2015-03-19
The fleet returns to Kattegat to discover tragic circumstances await.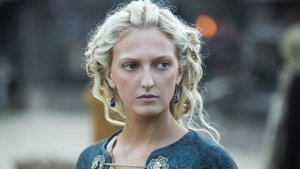 Ep.6

Born Again
Air Date: 2015-03-26
Preparations for the Paris raid pick up speed, and Rollo thinks about the Seer's prophecy.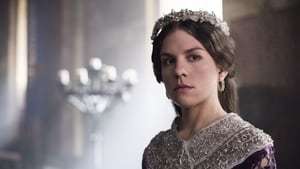 Ep.7

Paris
Air Date: 2015-04-02
The Viking fleet causes panic in Paris. The Emperor Charles declares he will remain in the city.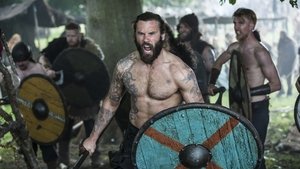 Ep.8

To the Gates!
Air Date: 2015-04-09
The Viking army sets out and Paris goes into lockdown as the army prepares the defense.
Ep.9

Breaking Point
Air Date: 2015-04-16
Paris is hit with a second assault. Emperor Charles needs to make a difficult decision.
Ep.10

The Dead
Air Date: 2015-04-23
With one last chance to take Paris, Ragnar, and his Vikings troops take a daring chance. Ragnar asks Bjorn for a favor that could change the course of Viking history.