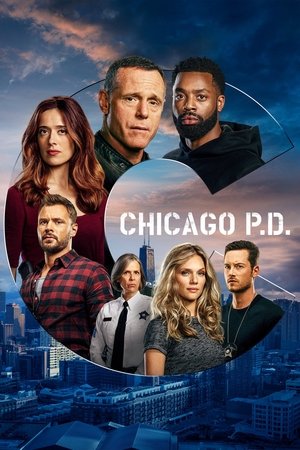 Episodes List
Ep.1

Fighting Ghosts
Air Date: 2020-11-11
The team responds to the shooting of a 5-year-old girl and must work the case while facing new obstacles that come from the heightened attention on police reform. Atwater is targeted by a group of officers who want to hurt him for standing against the blue wall. Voight questions whether he's cut out for a new form of policing as he manages oversight from the CPD's deputy superintendent.
Ep.2

White Knuckle
Air Date: 2020-11-18
When the son of an influential former officer is implicated in a murder, Moore pressures Voight to charge him quickly. The stakes are raised in Atwater's fight against the blue wall after patrol officers stop responding to his team's calls.
Ep.3

Tender Age
Air Date: 2021-01-13
Ruzek and Burgess discover a child walking alone in the middle of the street, and when they take her home, they discover that her entire family has been murdered. Upton is approached with a job offer from the FBI.
Ep.4

Unforgiven
Air Date: 2021-01-27
A cop is murdered, and suspicion falls on someone who has been holding a grudge against the officer. Intelligence works hard to solve the case, but Deputy Superintendent Samantha Miller is hesitant to defend him until she knows the whole story.
Ep.5

In Your Care
Air Date: 2021-02-03
The team investigates a rash of car jackings and finds the truth is more complicated than they realize. Burgess makes a discovery about a previous case that will change her life forever.