Episodes List
Ep.1

Be My Better Half
Air Date: 2018-09-26
Bekker takes drastic action to keep Rhodes from leaving Med for good. Meanwhile, Halstead questions Manning's feelings about their upcoming wedding, Ethan receives shocking news about his sister, and Dr. Charles mourns a loss.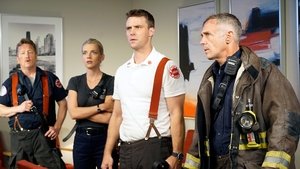 Ep.2

When to Let Go (II)
Air Date: 2018-10-03
The doctors and nurses of Chicago Med find themselves on high alert when an overflow of patients are rushed into the doors following a terrifying apartment complex blaze. Dr. Rhodes fights to save the life of one of Chicago Fire's own, while Dr. Halstead and his brother Jay struggle with their own personal battle. The crossover starts on Chicago Fire S07E02 Going to War (I). It continues on Chicago P.D. S06E02 Endings (III).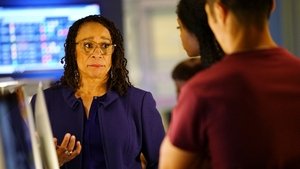 Ep.3

Heavy Is the Head
Air Date: 2018-10-10
When a sick boy is brought in, Ethan is faced with a tough decision that quickly escalates into a complicated and dangerous situation. Connor and Maggie are put to the test, while Natalie and Ethan aren't sure what to make of Elsa, the new third year medical student.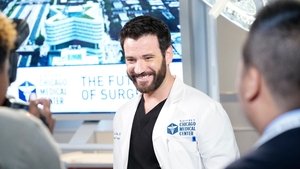 Ep.4

Backed Against the Wall
Air Date: 2018-10-17
Dr. Halstead gets an unplanned visit from the CPD while Ethan is skeptical of a woman who is experiencing chronic pain. Natalie tends to a cancer patient whose brother has strong feelings on why he is refusing to lend his assistance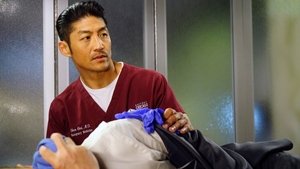 Ep.5

What You Don't Know
Air Date: 2018-10-24
When things become complicated, Will is forced to lie to Natalie. Ethan and April find out some compromising information about Emily's boyfriend and Ava is unsure of what to do with a patient who is refusing treatment.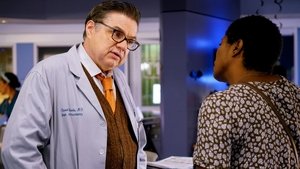 Ep.6

Lesser of Two Evils
Air Date: 2018-10-31
Dr. Manning and Dr. Halstead become skeptical of a patient's injuries when the victim of a car accident is brought into the hospital. Ethan and April have a difficult time understanding Emily's attachment to her boyfriend despite recent developments. Will and Natalie brace for their joint bachelor/bachelorette party.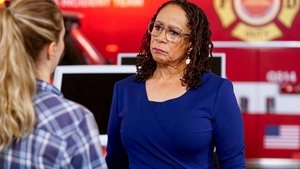 Ep.7

The Poison Inside Us
Air Date: 2018-11-07
The hospital is forced to evacuate when a toxic chemical is brought into the E.D., leaving patients and the staff in grave danger. Stuck in an elevator, Dr. Charles and Dr. Manning are forced to take drastic measures with a pregnant woman. Goodwin is tasked with making difficult choices and Dr. Rhodes discovers a secret that Dr. Bekker has been holding from him.
Ep.8

Play By My Rules
Air Date: 2018-11-14
Dr. Charles struggles to convince Dr. Choi that surgery isn't always the answer. Dr. Rhodes finds himself in hot water with Goodwin when he disobeys her direct order. April becomes frustrated with Maggie when she continues to question her leadership role as the stand-in charge nurse. Dr. Manning suspects Dr. Halstead is keeping something from her.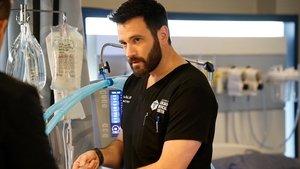 Ep.9

Death Do Us Part
Air Date: 2018-12-05
Will and Natalie prepare for their big day, but an unsuspecting Will soon finds himself sidetracked. Dr. Charles disagrees with Goodwin on how to best handle a patient's treatment while Dr. Choi and April are on their own when a pregnant woman delivers. Dr. Rhodes finds himself operating on a patient that is of great importance to Det. Halstead.
Ep.10

All the Lonely People
Air Date: 2019-01-09
April finds herself in a dangerous situation and Natalie gets an update on Will. Dr. Rhodes gears up for a gala honoring his hybrid O.R. and tries to convince Dr. Bekker to join him.
Ep.11

Who Can You Trust
Air Date: 2019-01-16
Halstead takes heat for making an unauthorized move to treat his pregnant patient. Choi becomes personally invested when treating a homeless veteran. Rhodes and Bekker deal with a patient who desperately needs a liver transplant.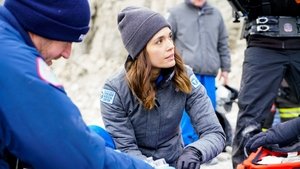 Ep.12

The Things We Do
Air Date: 2019-01-23
Dr. Halstead rushes to rescue Dr. Manning after she is involved in a Medevac helicopter crash. The personal drama between Dr. Rhodes and Dr. Bekker boils over. Dr. Charles and Dr. Choi work to help a patient come to terms with their addiction. April helps Elsa deal with the loss of her first patient.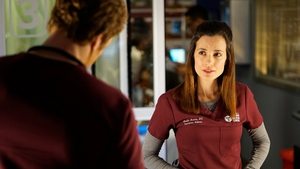 Ep.13

Ghosts in the Attic
Air Date: 2019-02-06
Halstead hides the theft of his gun from a suspicious Manning. Tensions are still high between Connor and Bekker, who take a risk operating on an HIV-positive patient. Hank breaks down when he sees a patient from his past.
Ep.14

Can't Unring That Bell
Air Date: 2019-02-13
Connor, who is in hot water with the hospital's Oversight Committee, handles a gunshot victim with unexpected ties to Halstead. Maggie feels guilty about the return of a former patient. Charles has an awkward first date.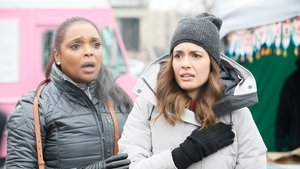 Ep.15

We Hold These Truths
Air Date: 2019-02-20
Natalie and Maggie witness a pickup truck plow through a street fair and must make tough decisions on the fly. At the hospital, doctors and nurses are on high alert with the influx of patients. Dr. Charles' ex-wife comes to town with news.
Ep.16

Old Flames, New Sparks
Air Date: 2019-02-27
Halstead treats a woman on the verge of freezing to death. Dr. Charles' ex-wife receives some concerning news. Choi handles a lymphoma patient with viral meningitis and a complicated family. Manning makes a house call.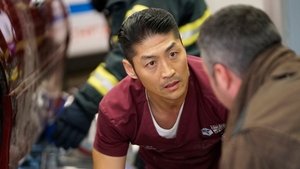 Ep.17

The Space Between Us
Air Date: 2019-03-27
When a car unexpectedly smashes through the ambulance bay doors, Dr. Choi makes some difficult decisions in an effort to save a worker trapped beneath the wreckage and April, who's also in danger.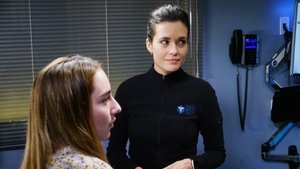 Ep.18

Tell Me the Truth
Air Date: 2019-04-03
Dr. Rhodes receives an alarming phone call that prompts him to rush out in the middle of an important surgery. Dr. Halstead comes to the aid of an FBI agent who is brought into the ER, but he suspects there is more to the story than he is being told. Dr. Manning and Dr. Choi find themselves on opposite sides of a major disagreement over doctor-patient confidentiality.
Ep.19

Never Let You Go
Air Date: 2019-04-24
The hospital goes into lockdown mode when a man with a gun holds medical staff hostage. Goodwin is forced to make a tough decision. Dr. Rhodes begins to realize his time with his father is getting short.
Ep.20

More Harm Than Good
Air Date: 2019-05-08
Dr. Charles and Dr. Manning disagree on how to handle a patient who they discover is poisoning herself. Dr. Rhodes throws some serious accusations at Dr. Bekker. Dr. Halstead has suspicions about Natalie's new boyfriend and Dr. Choi tends to Bernie.
Ep.21

Forever Hold Your Peace
Air Date: 2019-05-15
Caroline has news to share, forcing Dr. Charles to make a serious decision about their relationship. Maggie meets her sister's new boyfriend, but discovers danger may lie ahead. Dr. Rhodes experiences a devastating loss while Dr. Choi and April are faced with an unexpected challenge that strengthens their relationship.
Ep.22

With a Brave Heart
Air Date: 2019-05-22
Dr. Charles and Caroline set some major plans. Ava fights to keep her relationship with Connor. Agent Lee informs Will of news that may put his life in danger.