Episodes List
Ep.1

Chapter One: October Country
Air Date: 2018-10-26
While Greendale readies for a Halloween eclipse, Sabrina faces a crucial decision and Harvey makes and unexpected declaration.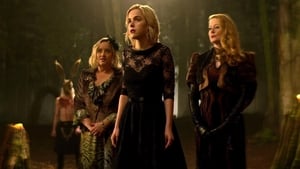 Ep.2

Chapter Two: The Dark Baptism
Air Date: 2018-10-26
A legendary guest visits Spellman Mortuary. Ambrose explores a grim revelation, and Sabrina stuns the coven with a shocking announcement.
Ep.3

Chapter Three: The Trial of Sabrina Spellman
Air Date: 2018-10-26
As Sabrina confronts a long line of family secrets, Harvey faces turmoil at home - and shares a secret of his own.
Ep.4

Chapter Four: Witch Academy
Air Date: 2018-10-26
Sabrina takes a weekend trip. Father Blackwood poses a pivotal question. Roz and Susie stage an impromptu -- and unnerving -- sleepover.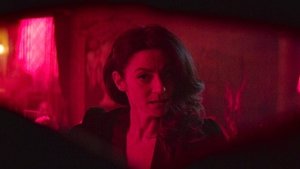 Ep.5

Chapter Five: Dreams in a Witch House
Air Date: 2018-10-26
A mysterious demon wreaks havoc on Spellman Mortuary. Sabrina goes rogue and puts her powers to the test.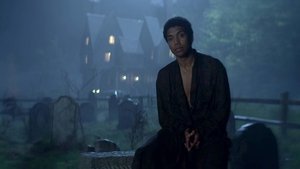 Ep.6

Chapter Six: An Exorcism in Greendale
Air Date: 2018-10-26
Harvey, Roz and Susie explore a mysterious force of evil. Sabrina digs deeper into Ms. Wardwell's intentions. Hilda pursues a new beginning.
Ep.7

Chapter Seven: Feast of Feasts
Air Date: 2018-10-26
The coven prepares for an annual ritual as Harvey takes part in a Kinkle family tradition. Sabrina grows suspicious of Lady Blackwood.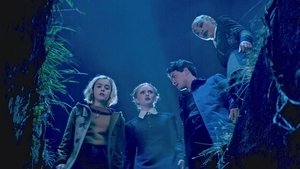 Ep.8

Chapter Eight: The Burial
Air Date: 2018-10-26
A disaster rattles the Greendale community. Desperate to help, Sabrina attempts a new kind of dark magic -- with the assistance of an unusual ally.
Ep.9

Chapter Nine: The Returned Man
Air Date: 2018-10-26
Sabrina recruits Roz for a crucial mission. Susie reconnects with her past. Lord Blackwood challenges Aunt Zela's authority.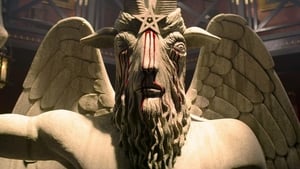 Ep.10

Chapter Ten: The Witching Hour
Air Date: 2018-10-26
A revolutionary attack divides the witches and mortals of Greendale, and Sabrina braces for a life-changing choice.
Ep.11

Chapter Eleven: A Midwinter's Tale
Air Date: 2018-12-14
During the Church of Night's celebration of the winter solstice, on the longest night of the year, families gather around the Yule fire to sing pagan carols and tell ghost stories. The holidays are also a time for guests and visitors — both welcome and unwelcome — and you never know who'll drop down the chimney.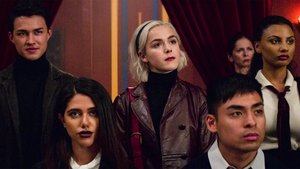 Ep.12

Chapter Twelve: The Epiphany
Air Date: 2019-04-05
As Sabrina prepares for a spellbinding showcase, Susie embraces a series of new beginnings, and Ms. Wardwell finds greater purpose at Baxter High.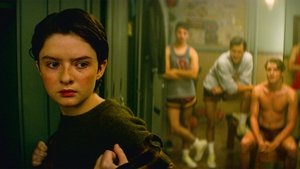 Ep.13

Chapter Thirteen: The Passion of Sabrina Spellman
Air Date: 2019-04-05
A sinister guest visits Spellman Mortuary. Theo faces a cast of cruel critics, and Roz and Harvey pursue an extra-steamy school assignment.
Ep.14

Chapter Fourteen: Lupercalia
Air Date: 2019-04-05
Love and lust sweep through Greendale as Harvey surprises Roz with a sweet gift, and Sabrina explores a romantic ritual ... and her feelings for Nick.
Ep.15

Chapter Fifteen: Doctor Cerberbus's House of Horror
Air Date: 2019-04-05
Sabrina, Theo, Roz and others attempt to navigate the lines between fact, fiction and fate when a mysterious stranger sets up shop in Cerberus Books.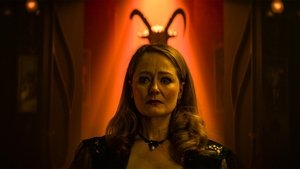 Ep.16

Chapter Sixteen: Blackwood
Air Date: 2019-04-05
Tensions rise as Zelda and Father Blackwood's union draws near. Amid the chaos, Sabrina greets a familiar vision and Ambrose uncovers a dark truth.
Ep.17

Chapter Seventeen: The Missionaries
Air Date: 2019-04-05
As Hilda and Sabrina attempt to save Ambrose, Ms. Wardwell considers a crucial move, and a violent group of witch hunters targets the Church of Night.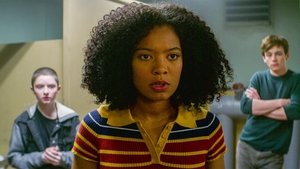 Ep.18

Chapter Eighteen: The Miracles of Sabrina Spellman
Air Date: 2019-04-05
On the heels of a most perplexing spectacle, Sabrina dives deeper into her newfound power, and Zelda slips into the role of Lady Blackwood.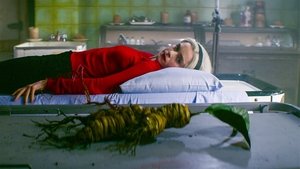 Ep.19

Chapter Nineteen: The Mandrake
Air Date: 2019-04-05
An ominous discovery leads to a desperate search for answers -- and a risky spell for Sabrina. Meanwhile, Father Blackwood makes a bold announcement.
Ep.20

Chapter Twenty: Mephisto Waltz
Air Date: 2019-04-05
Light and night cross paths once more as Greendale faces the Dark Lord's prophecy and Prudence challenges Father Blackwood's ruthless plan.